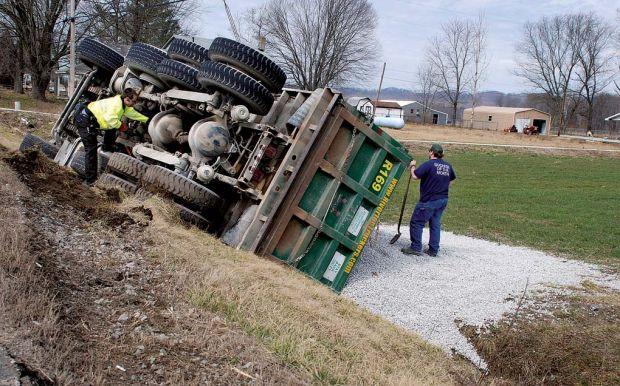 It's been quite a while since our last update on the proposed gravel mine along the Samish River near Grip Road. The most important thing for you to know is that Miles Sand and Gravel/Concrete Nor'West's (CNW) application for a Mining Special Use Permit is still active, and the County still plans to hold a public hearing before the County Hearing Examiner to consider approval of the permit. We continue to monitor the permit status as best we can, so we can be prepared the public hearing that could be announced any time.
We have said this before, but we ask you keep paying attention, as the notification for the hearing could come before the end of the year or in January 2021. If it happens in the next few months, the hearing will be "virtual" – meaning that the hearing will be conducted in a video conference format where the public has to participate via computer or by phone. We don't like this format, but it is, understandably, how the County is conducting all of its public meetings during COVID.
Staff at Skagit Planning and Development Services (PDS) continue to give us the same frustratingly vague responses, which is some version of: "We're working on it, and we'll let you know as soon as possible what is going on." They still can't (or won't) tell us if they plan to issue a revised "Threshold Determination", under the State Environmental Policy Act (SEPA), even though they have acknowledged the serious flaws with the original SEPA review, and a revised determination has been promised for more than three years on the County's website. Either way the project will go to a public hearing, but we argue that the original SEPA review was completely inadequate, and failed to disclose the serious impacts of this proposal. Our recent letter to the County concerning the inadequacy of the SEPA review can be found at: https://www.skagitcounty.net/PlanningAndPermit/Documents/GravelMine/CSVN%20FINAL%20Ltr%2011-24-20.pdf
But the reason we think a decision may happen soon is that the County has received all of the additional information they requested from the applicant. This additional information focuses on impacts to public safety related to gravel truck traffic. CNW submitted a "Traffic Impact Analysis" (TIA) in September (prepared by their consultants DN Traffic Consultants). We have been asking for a TIA for years. Unfortunately, we find the document CNW submitted does not meet the requirements for a full TIA as required by County Code, and leaves us with more questions than answers. The community's serious concerns about public safety from dozens of tandem gravel trucks running back and forth on Grip and Prairie Road every day for twenty-five years have still not been addressed. Still no permanent road improvements have been proposed, even though the TIA acknowledges that gravel trucks will not be able to stay in their lanes in several dangerous locations.
This is a direct quote from the TIA: "The Consultant prepared an AutoTurn analysis of these turns on Prairie Road approximately 1200 lineal feet and 1800 lineal feet east of the Prairie Road/Old Highway 99 intersection. Based on this analysis, it was estimated the dump truck/pup combination is expected to encroach approximately two (2) to three (3) feet onto the shoulder or over the centerline."
Some additional concerns about the TIA are listed below this main message.
In conclusion, we know that it has been frustrating for everyone that we still don't have clear answers from the County after more than four years that this application has been active. But, we ask that you to please continue to pay attention to this issue. When a public hearing and public comment period is finally announced, please be prepared to send written comments and attend the hearing.
Thank you for continuing to stay involved!
All public documents related to the mining proposal can be found on the County's website at:  https://www.skagitcounty.net/Departments/PlanningAndPermit/gravelmine.htm
---
Some of the issues with the Traffic Impact Analysis submitted by CNW (quoted from a letter CSVN sent to the County on 11/24/2020):
It does not meet the requirements and format for a Level II TIA as set out in Skagit County Road Standards, 2000 (SCRS) (SCRS 4.01-4.02 and Appendix A).
It does not state whether the information included in the TIA supersedes previous inconsistent and/or contradictory information submitted by the consultant and the applicant regarding critical aspects of the project, including hours of operation and numbers of truck trips. This adds to the overall lack of definition for the project rather than clarifying it.
It proposes that if the applicant needs to exceed a limit of 46 truck trips per day to meet demand (up to a limit of 29.4 trips each way per hour, or 294 trips per 10-hour operating period), they will first request permission from the County, and then Public Works will be responsible for determining temporary safety measures to mitigate for the increased risks. This is problematic in several regards:

It does not state how often and for how long this "extended hours operation" could occur.

It seems to imply, without ever stating clearly, that hauling under this scenario would take place for only 10 hours per day, while mining would happen for unspecified "extended hours." Since the applicant has repeatedly asserted their right to operate up to 24 hours per day, seven days per week, we must assume that both accelerated mining and hauling could take place during those hours. The actual number of round trips per 24-hour period under this scenario would be 706, meaning there would be 1,412 one-way truck trips every 24 hours, and 60 one way truck trips every hour. Mine traffic impacts must be evaluated on this basis.

Without specifying what measures would need to be implemented to ensure traffic safety under this "extended hours" scenario, the applicant defers its obligation in this regard to the County and potentially exposes the County to liability.
It contains false statements regarding existing road conditions and uses, as well as future uses, for instance:

As previously noted, the statement that there are no designated bicycle routes on the roads proposed for the haul route, when in fact a map of these routes is included in the non-motorized transportation component of the County Comprehensive Plan.

The statement that the shoulders on Prairie Road vary from two feet to four feet wide. In actuality, recently installed guardrails on the south side of the road practically eliminate the shoulder entirely for a considerable distance along the haul route.

The statement that there is no significant development planned that will impact traffic levels on the proposed haul route. In fact, the County has already approved bringing Kalloch Road and North Fruitdale Road up to arterial standards to provide better access from the north to the Sedro Woolley Innovation for Tomorrow (SWIFT) Center. The bulk of this traffic from the north will come via I-5, Bow Hill Road, Prairie Road, Grip Road, and Mosier Road. In addition, a major new residential development is planned for north of Sedro Woolley between SR9 and Fruitdale Road. This will also generate a significant amount of traffic to the north via these same roads.
It omits key facts and conditions, such as:

The existence of several Burlington and Sedro-Woolley School District bus routes along the proposed haul route. It makes no mention of these bus routes; does not analyze the threats presented by mine truck traffic to the safety of schoolchildren, parents, or district employees and equipment; and proposes no mitigation actions for these risks.

A major roadway misalignment issue on the Grip Road Hill curves, which requires that a truck with pup trailer repeatedly encroach on both the centerline and the edge of the pavement (there is no fog line) while navigating this very narrow, steep section of the road.

The existing, progressive failure of the pavement and roadbed on the outside of the uphill (south side) lane of traffic in the above location. This presents both a safety hazard to the public and an ongoing maintenance liability for the county.
It documents some of the other existing, critical road deficiencies and traffic hazards but either omits corresponding mitigating actions or proposes inadequate mitigation actions. For example:

It documents that a truck with pup trailer cannot navigate the two 90-degree curves on Prairie Road east of the Old Highway 99 intersection in either direction without encroaching significantly on both the fog line and centerline. It acknowledges that this constitutes a traffic safety hazard, but does not propose any mitigation actions. Instead, it states that the County is responsible for dealing with this issue.

It proposes a flashing yellow light warning system to mitigate for inadequate sight distance at the Prairie Road/Grip Road intersection, a measure the author of the TIA described as "temporary" in an earlier traffic memo. This is the same place where, in an email obtained via public records request, former PDS Senior Planner John Cooper described coming upon the scene of an auto accident at this intersection and being told by the attending Sheriff's Department officer (who himself was a former commercial truck driver) that a flashing yellow warning light would be insufficient to prevent accidents in that location (John Cooper email to Dan Cox, 1/30/2017).
In addition, in the TIA fails to disclose serious impacts with regard to use of the bridge over the Samish River on Old 99. In response to information about the bridge's weight restrictions, the TIA proposes either to reduce load weights or to use an alternate route that involves continuing west up Bow Hill Road from Prairie Road to I-5, heading south to the Cook Road exit, and then north on Old 99. However, these options either generate more truck trips than proposed (lighter loads equals more trucks trips) or follow a considerably longer haul route. The impacts from this longer haul route have not been analyzed. There are many concerns related to dozens of gravel trucks making their way up the steep Bow Hill Rd and entering and exiting two busy freeway interchanges, and passing through additional busy intersections that are already hazardous. And of course, either way, the cumulative mileage and emissions increase. These additional impacts have simply not been evaluated.
Finally, to our knowledge, the County's hired traffic engineer/consultant, HDR, who has been reviewing the various traffic information submitted by the applicant, has never visited the site and actually observed the condition of the roads in question. All of the third-party review has been conducted remotely using information and data provided by the applicant and County – it is simply unacceptable that the reviewers signing off on the traffic studies have not observed in-person the problems with road conditions and safety.